Group Workcamps
HSDCNC's next camp is scheduled for July 2025!
HSDCNC host these workcamps once every two years (biennial) by partnering with GMT. Group Mission Trips is based out of Loveland, Colorado. They gather up-to 500 youth volunteers from all over the world and bring them to Davidson County in order to have a week long blitz of home repairs or accessibility modifications. GWF also secures lodging, food and transportation for all of these volunteers. It is HSDC's job to gather a list of 50-100 clients that need the types of home repairs young adults and their adult supervisors can handle in a week. We must then look at these jobs, create detail job descriptions for each project and estimate the costs of all materials. We are also responsible for the material portion of the camps. So as you can see, there is a ton of work that goes into each camp which is why we can only host one every two years. Please Note: Signing up does not guarantee you will be selected. HSDC does not decide who gets chosen, we just provided the list of clients who need assistance to Group Mission Trips (GMT). They decide on who gets picked by the type of work needed, the costs associated with the work and the costs of transportation to and from the jobsites. The types of work that can be performed by our youth volunteers include interior & exterior painting, mobile home skirting, steps, porches/decks, accessibility ramps, hand washing siding, minor drywall repairs, some yard work, grab-bars, handrails and other types of repairs or modifications upon approval. Just keep in mind that these volunteers are usually between the ages of 14-20 and they are not allowed to do anything that requires a licensed contractor. HSDC's primary funding source for our Group Workcamps is our amazing partner the United Way of Davidson County.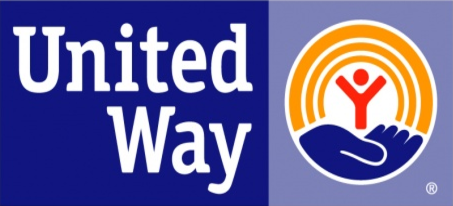 Important info about these camps!
If you are interested in the campers doing some work for you then please keep this in mind. This is a mission based program! Most to the youth volunteers and their adult supervisors are from church youth groups from all over the U.S. and beyond. If you are chosen to be a recipient there should be an expectation of prayer and worship throughout the week. The campers will arrive at your home around 9:00am the Monday morning of camp week. Typically the first hour is spent getting to know the amazing group of youth that will be working at your home for the week. Keep in mind that they would like to get to know you too, so please be open to telling a little bit about yourself. After introductions they will begin to start the work you have requested. Lunch is provided by the hosting facility so you will not be responsible for drinks, snacks or meals unless you would like to. During lunch they may invite you to eat with them and offer you a meal as well. At this time, they usually say grace and may invite you to pray with them. Between 3-4pm they must clean-up and leave for the day so they can return to the host facility to get washed up for evening service and supper. This will be the pattern for most of the week except for Wednesday. Wednesday is their half-day so they will leave around noon to go visit somewhere in North Carolina within an hour from the host facility. Keep in mind that most of these volunteers have probably never been to North Carolina so this is their chance to sight see a bit. Friday evening you may be invited to the closing ceremony at the host facility. In my opinion, the closing ceremony is one of the most heartfelt things you can ever experience. It is a time of worship, rejoice and fellowship. It is also a time for each group to reflect on what they've learned during the week and to let other groups see what they accomplished at their jobsite. You will witness singing, laughing, games, dancing and even some crying as saying goodbye to new friends is always bittersweet. It is truly an amazing, an emotional, way to end a week of hard work.
History of HSDCNC's (formerly LHCDC) Group Workcamps
Before we changed our name to Home Solutions of Davidson County, we hosted 10 camps throughout 20 years under Lexington Housing CDC. With that being said, the community impact from these camps has provided us with these astonishing numbers.
Group Workcamps hosted = 10
Total Workcamp Volunteers Used= 3423
Actual Workcamp material/repair costs = $236,648
Actual Workcamp Community Impact = $1.8 million dollars
For this program you will be introduced to HSDC's Director of Construction & Repair Programs...
Note: Not currently accepting applications for Group Workcamps.